Hello everyone!
The long-awaited Chapter IV of Deep's story mode is finally out! Jack finds an entrance to a frozen part of the cave, and his only choice is to go forward. You will need to master your movement on ice because that's the thing you will need the most in these areas of the cave. Some levels from the Level Creating Contest have been frozen to fit the theme and to be harder to pass. The final level is a mystery by itself and we can't wait to see you play through the new chapter!
Apart from the new chapter, the level editor got lots of new stuff like game modes and new tiles to make even more exciting levels. Read more about the changes below.
Deep v5.5.0 Update Full Change-Log
[CHAPTER IV]
– 20 new levels have been added to Deep's story including 10 small levels, 9 medium-sized ones, and a final large level.
– Chapter IV's official name is Subzero because the whole cave is frozen and covered in ice!
– The final level has a twist to normal gameplay: Jack starts levitating because of a magical force that is pulling him upwards and he needs to be extra careful not to collide with any spikes on the way. The force gets stronger and stronger as he approaches the top of the level, so you will need to be really careful.
– A new "Defrosted" achievement has been added that is awarded when you finish Chapter IV.
– Chapter IV features a new soundtrack.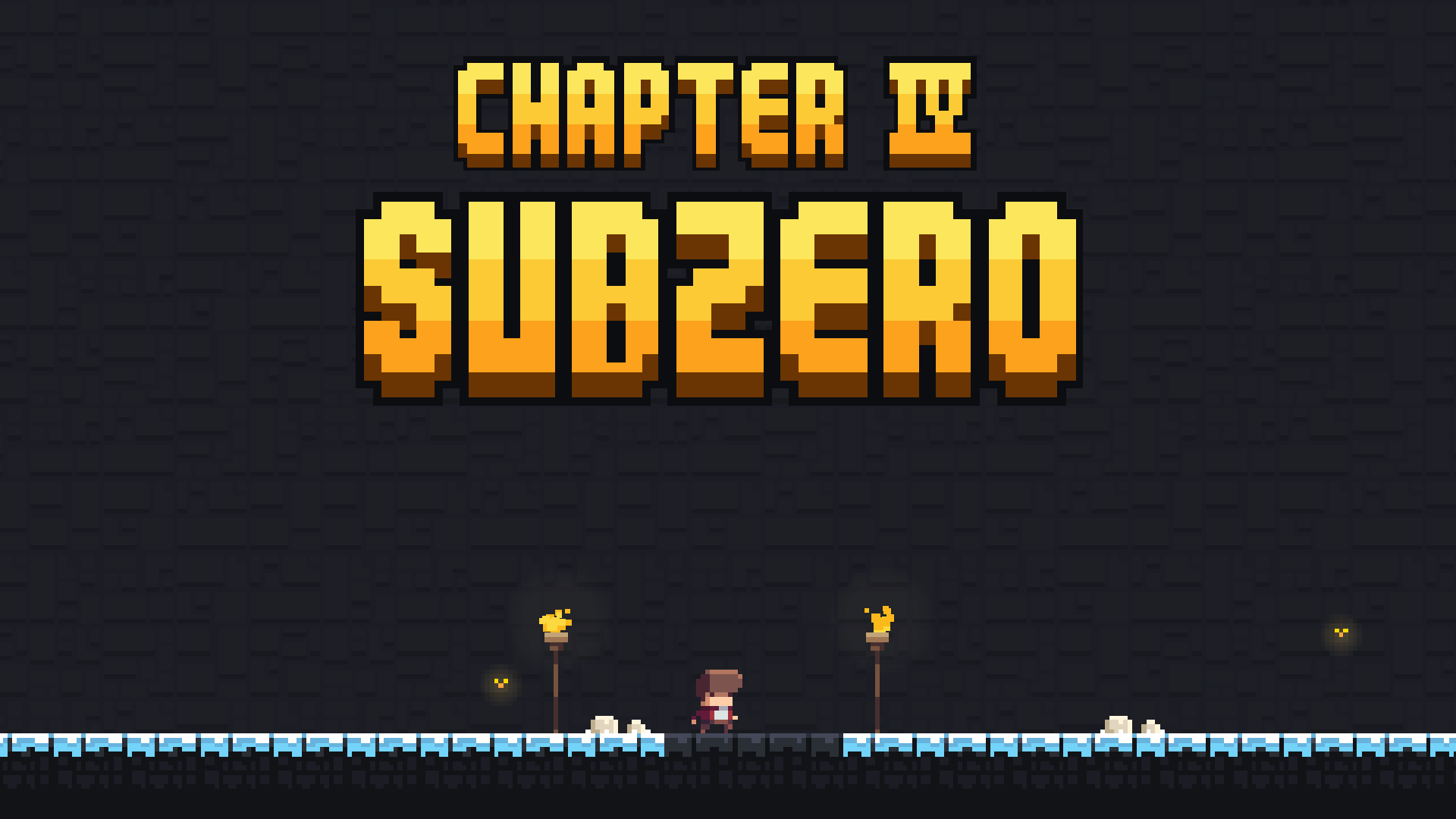 [LEVEL EDITOR]
– Game modes have been added to the level editor! When creating a level, choose between five modes: Story (Normal), Survive, PvP (Local Multiplayer), Fire Escape (Level 20 in Chapter II), and Treasure Hunt.
– Treasure Hunt is a new mode exclusive to the levels made in the editor. The goal of the level is to collect all coins. This mode encourages exploration and adventure to find all hidden treasure and coins.
– 2 new blocks have been added: Ice block (as seen in Chapter IV) and Short Grass Decoration.
– 3 new functional blocks have been added: Slime Spawner (Survive), Bat Spawner (Survive), and Player 2 (PvP).
– A new tool has been added: The Area Selection Tool – to make mass block placements an easy job.
– Some shortcuts have been added or updated.
– New error messages can appear when making levels with the new modes (if required tiles are missing)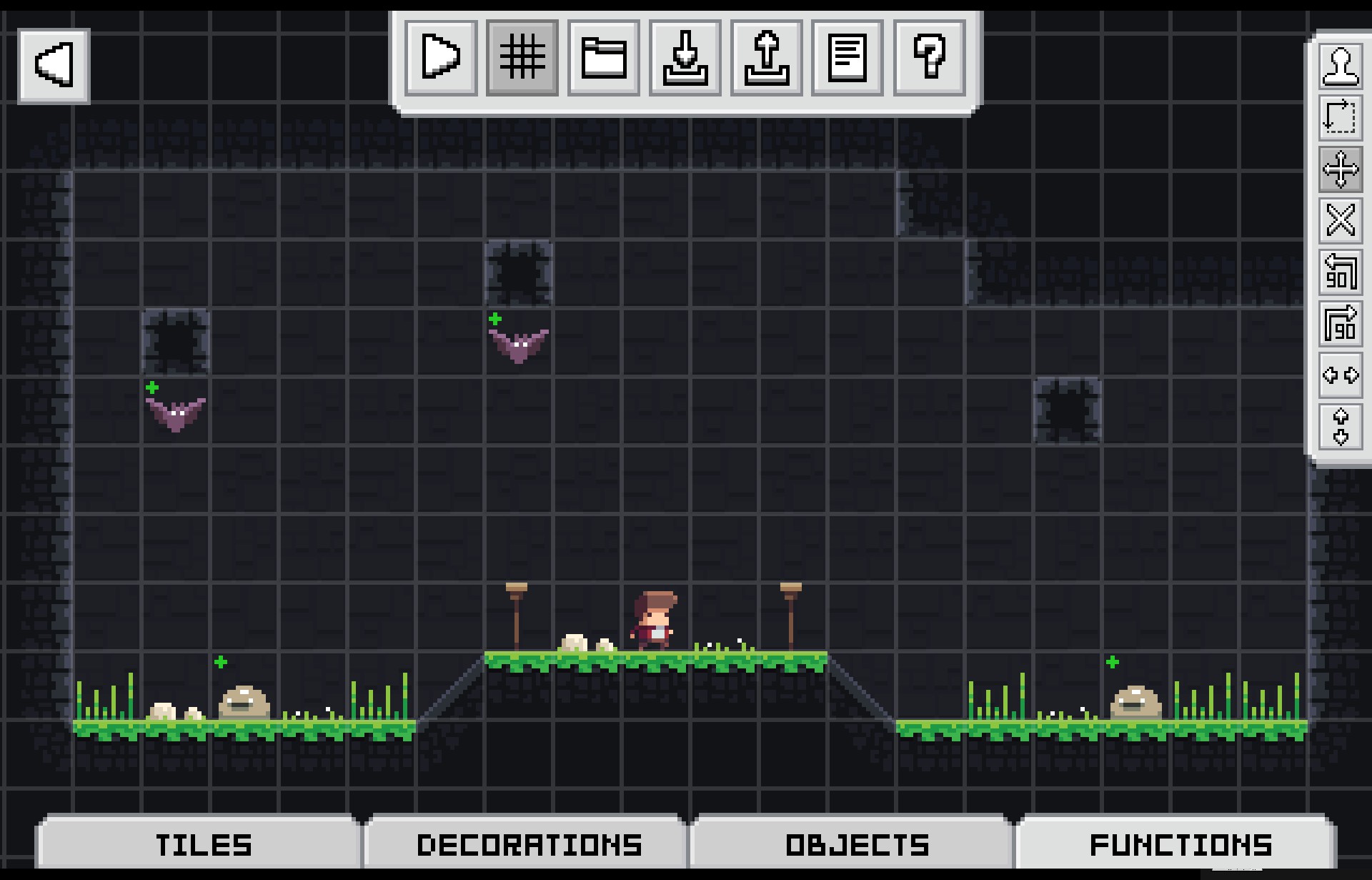 [WORKSHOP]
– Steam Workshop will now be able to accept Cosmetic Submissions – design your own skin and publish it to the Workshop, and get featured in the game!
– A new menu to publish skins has been added to the Workshop menu in the game.
– The Documentation page for skin publishing where you can download skin templates and read about the whole process is now available here: https://goricinaproductions.com/cosmetics-documentation/
– Story tags were renamed and new tags for each game mode have been added.

[GAMEPLAY]
– A new difficulty option has been added: The Impossible Difficulty. You start each level with 1 HP, have only 25 arrows per level and if you die, you get respawned, but on a previous level! This mode can be unlocked if you have played through all chapters at least once on any difficulty.
[BUGS]
– A bug that changed fire's speed in Level 20 of Chapter II because of the monitor's refresh rate has been fixed.
– A black tile that caused a crash in Level 16 Chapter II was removed.
[MISC]
– Exiting Workshop levels (by quit or finish) now directs you to the Workshop levels page rather than the Workshop menu.
– Fire has been optimized to work better on lower-end machines.
– Game's store page was updated with some new screenshots.